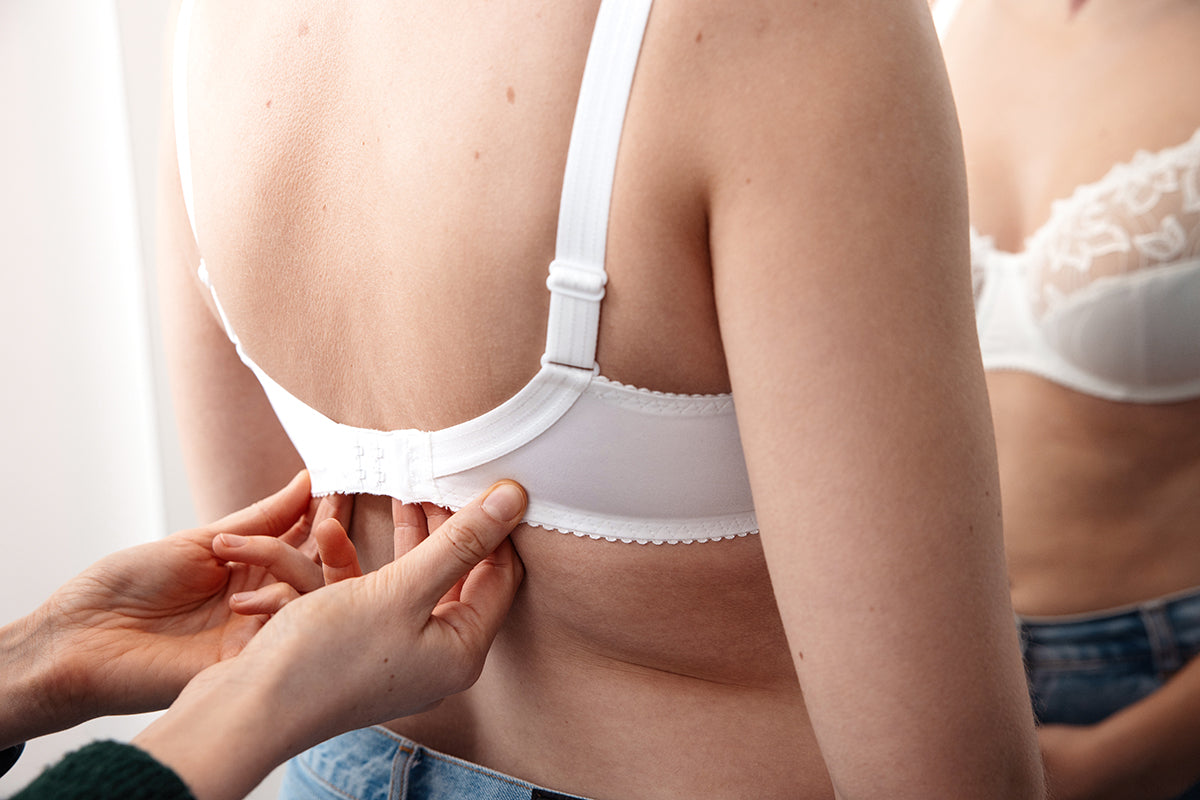 Nervous about Getting a Bra Fitting?
If you want to make sure that you are wearing the right bra size but you are a shy bra shopper, then you will be happy to learn that you can get a proper bra fitting without exposing yourself.
What Can I Expect?
1. We Don't Use a Measuring Tape

Your breasts are not a mathematical equation that can be calculated by a tape measure. They are a unique and intimate part of your body. A measuring tape cannot tell you what style of bra is best for your body type, nor can it measure moveable parts. The experienced fitters at Top Drawer Lingerie use a holistic, visual fitting method to ensure the precise support your breasts deserve.

2. We Don't Judge

A bra-fitting is extremely personal. Our job is to create a comfortable atmosphere, and find the best-fitting bra/undergarments for your body type. Our professional fitters understand that being vulnerable or insecure in front of a stranger is a fear among many women.

3. It's Quick and Painless

Once inside the fitting room, you can expect your fitter to ask you to remove your blouse. The purpose of removing your blouse is so that your fitter can get an idea of your proportions, how your current bra fits, and what improvements can be made. If you are uncomfortable removing your blouse, we are always happy to accommodate and fit as best as possible with your shirt on. Our main goal is to make you feel relaxed and cared for.
Questions?
Please reach out to us here:
Text Us: 713-784-8707
Call Us: 713-784-8707
Email Us: info@topdrawerlingerie.com